Javea is located about 60 miles North of Alicante on the Costa Blanca and has managed to combinedevelopment of tourism with the retention of the character of the town. There is a page for each of the the three main areas of Javea - Javea's Arenal Beach, Javea Port, and Javea Old Town.

Each of these areas has a different character and performs a function for Javea - the Arenal is the main beach with loads of bars and restaurants, the Port is the still functioning fishing area with some great tapas bars and shops and the old town is very much the 'real Spain' of narrow streets, churches and markets.

Combine this with our luxury villas in Javea to rent and you have the recipe for a great holiday. In the following pages you will find all the things I love about Javea.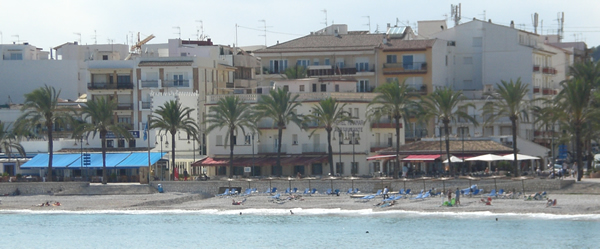 The Port in Javea has a small gravel beach which I actually love (peaceful swimming and no sand getting stuck to you!) and some great tapas bars, decent shops (especially Polly's Bookstore) and a couple of internet cafes. Click on the picture here to find out more about Javea Port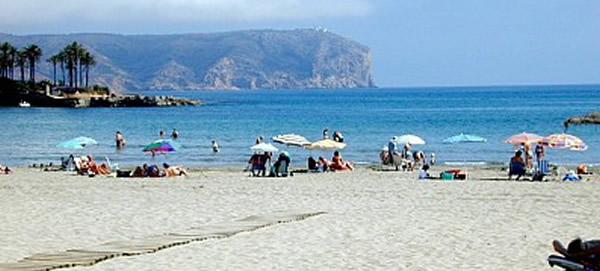 If you were asked to create the dream beach for a family holiday, odds are it would look something like the Arenal Beach - pictured above - soft sand, pure clean sea, gentle slope into the water, long promenade lined with bars and restaurants, showers to wash the sand off you, first aid, life guards - click the picture for more on Javea's Arenal Beach....more
Javea Old Town is where you will find the 'real' Spain - narrow streets, churches, great tapas bars, the local market, and a fab art gallery - it's all here. The old town is set on a hill overlooking the port and the arenal. Right at the top of the hill is the post office and the church. It then descends to a roundabout....more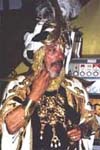 Javea Fiestas - some of the most attractive times to be in Javea are when there is a fiesta going on. There are several - los cristianos y los moros (The Moors and Christians festival) which celebrates the reconquest. This fiesta takes place over a whole week and virtually brings the town to a standstill. On top of that there is the Fiesta of the Port where they even paint the streets blue, and the Fiesta of the Virgin of Loreto...more


Following pages :
Javea Arenal Beach
Javea Port
Javea Old Town

Luxury Villa Rental in Javea, Alicante, Costa Blanca
Javea Villa Rentals 3 bedroom villas in Javea to rent
Javea Villa Rentals 4 bedroom villas in Javea to rent
Javea Villa Rentals 5 bedroom villas in Javea to rent
Javea Bookshop - find out more about Polly's and Bookworld
Javea Art Gallery - find out more about the Isabel Bilbao Gallery
Javea Tapas - a review of El Clavo
Javea Fiestas - Moors and Christians, Festival of the Port and more
Javea Parador - on Arenal Beach
Javea Restaurants - the best restaurants in Javea reviewed
Javea Bike Rental - where to rent a bicycle in Javea